Aerospace
Distribution/Logistics
Advanced Manufacturing
Office and Tech
Aerospace
Aerospace takes off in Baldwin County.
The aerospace industry has long been a lynchpin of the Baldwin County business community, as companies like Segers Aero Corporation and Collins Aerospace, the county's largest industrial employer, have called Baldwin County home for many years. The Mobile-Baldwin region continues to strengthen its connection to aerospace with the location of Airbus's U.S. final assembly line in Mobile, which has resulted in continued growth in the industry. With an abundance of accommodating facilities, capable personnel and nationally recognized training programs, aerospace and aviation companies that land in Baldwin County truly see their businesses take off.
Training opportunities in aerospace and aviation are now available at The Academy at the Fairhope Airport, the Aviation College, and Flight Works Alabama, along with AIDT's Aviation Training center.  With numerous training assets, aviation has become a critical piece of our region's culture and will continue to be a target for future growth, for many years to come.

Collins Aerospace
Collins Aerospace, located in Foley, Alabama, is a division of United Technologies Corporation's diverse industrial portfolio. The company is one of the largest worldwide suppliers of aerospace and defense products, and their Foley facilities focus on aerostructure assembly and MRO services for large customers, like Airbus and Boeing. With over 1,100 employees, Collins Aerospace is Baldwin County's largest industrial employer and one of the larger aerospace companies in the southeast region. The company has grown its Foley facility into a shining star for the company's industrial arm, with the facility being recognized as one of Industry Week's "Top Manufacturing Plants in the United States." The continued success of Collins Aerospace's Foley facility is a testament to the company's strong local leadership and consistent pipeline of well-trained and hard-working employees, found, right here, in Baldwin County.
Home to Airbus' first U.S. Final Assembly line
AIDT Alabama Aviation
Training Center
Shovel-ready sites with runway access
Home to
30+ Aerospace Companies
REGIONAL WORKFORCE OF OVER 500,000
Distribution/Logistics
We'll take you where you need to go.
Baldwin County is right in the middle of where you want to be. With access to I-65 and I-10, Baldwin County is within a half-day drive to major markets such as Dallas, Houston, New Orleans, Jacksonville, Memphis, Charlotte, and many more. Distribution and warehousing operations are a natural fit in Baldwin County, with thousands of acres of available land, existing warehousing space, great access to many forms of transportation, and strong base of 1.2 million residents. With ready access to two regional airports (Mobile and Pensacola), two major interstates, the Port of Mobile, and CSX Class I rail service, there are numerous ways for you to get your business moving in Baldwin County.
Beyond the great highway and internet access, Baldwin County's proximity to the Port of Mobile is one of the biggest regional assets for companies looking for a location for a new logistics or distribution facility. The Port of Mobile is the 11th largest seaport in the U.S., by volume, and is also one of the only places in the U.S. where 5 Class-1 railroads converge. With a planned $274 million expansion, the Port of Mobile will soon undergo a deepening of the existing Bar, Bay, and River Channels by five feet to a project depth of 50 feet.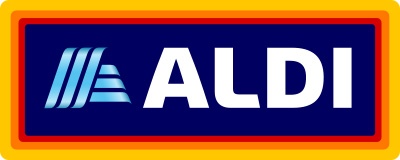 ALDI
ALDI U.S. recently announced plans to construct a new regional headquarters and distribution center, in Baldwin County, to support the company's growing footprint along the Gulf Coast. The retailer purchased 160 acres in Loxley's industrial and warehousing district, along Interstate 10. The upcoming 564,000-square-foot facility will bring approximately $100 million in capital investment and create 200 jobs for Loxley and Baldwin County. The new Loxley regional headquarters and distribution center will serve new ALDI stores in southern Alabama, Louisiana and throughout the Florida panhandle.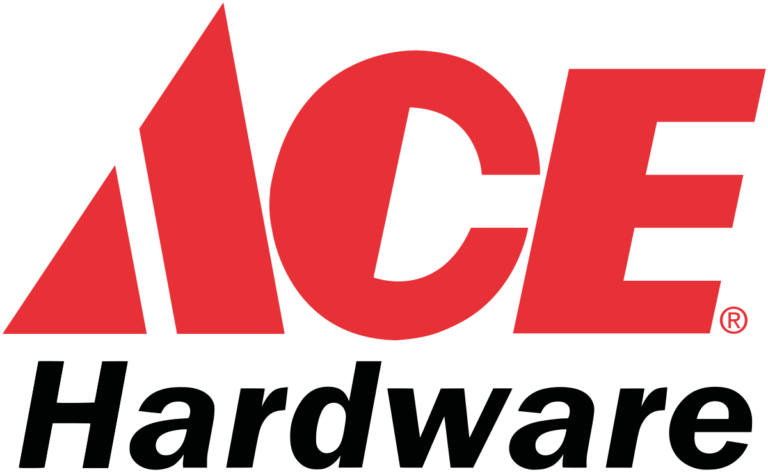 ACE HARDWARE
The ACE Hardware Support Center, located in Loxley, Alabama, along I-10, is one of Baldwin County's largest distribution-focused employers, with over 250 employees. The support center supplies ACE retail stores across the southeast and is one of the company's premier distribution centers in the gulf south. ACE located its Loxley distribution facility in 1999 and has continued to grow since. ACE is just one of the many distribution and logistics companies that have taken advantage of the region's strong logistical assets.
Advanced Manufacturing
Alabama's leader for Job Growth
Baldwin County is home to a number of large advanced manufacturing companies and employees, including Collins Aerospace, Quincy Compressor, and Vulcan, Inc. The strength and growth of Baldwin County's manufacturing sector is largely attributable to our region's well-qualified workforce, which includes approximately 35,000 trained and educated employees who currently travel outside of Baldwin County for work, including more than 1,000 employees of Alabama's largest high-tech manufacturer, Austal USA. From medical manufacturing to aerospace and beyond – Baldwin County is no stranger to building the products that keep our economy moving.
With consistent annual job growth of  3-4%, Baldwin has seen numerous manufacturers open new facilities, in recent years, with consistent expansion of existing business. As a result, Baldwin County has consistently ranked as Alabama's leader for year-over-year new job creation, with 15.4% job growth, over the past five years. With consistent business investment and job growth, it is no wonder that Baldwin County's exports grew 55%, in 2018, ranking 2nd among all Alabama counties for total exports.

Novelis
Novelis serves customers from a wide variety of industries including beverage packaging, automotive, building & construction, aerospace and consumer electronics. The Baldwin County facility will primarily serve the growing beverage can market. Aluminum beverage cans, bottles and cups are seeing rising consumer demand due to the desire for sustainable packaging that is part of a circular economy. The plant will also serve the automotive market, where aluminum is the fastest-growing material, as automakers make plans to achieve their sustainability goals.
Learn More
Office and Tech
Alabama's leader for workforce recruitment.
Baldwin County's workforce is trained and educated to service and support office and tech industries, with established infrastructure and personnel to train workers in fields that require highly skilled individuals. Since 2010, Baldwin County has seen 28.9% growth in the number of residents with a college degree and 37.5% growth in the number of residents with a graduate or professional degree. In 2020, 1 in every 10 Baldwin County residents holds a graduate degree, providing a strong knowledge base for our region's business and industry.
If you are a new startup or a well-established company, Baldwin County welcomes and encourages creative and innovative you to take a look at our growing region and the assets available in our market. Whether your business is focused on software, information technology, medical technology, or other creative industries such as film and music, Baldwin County has the necessary attributes to strongly support your success and growth.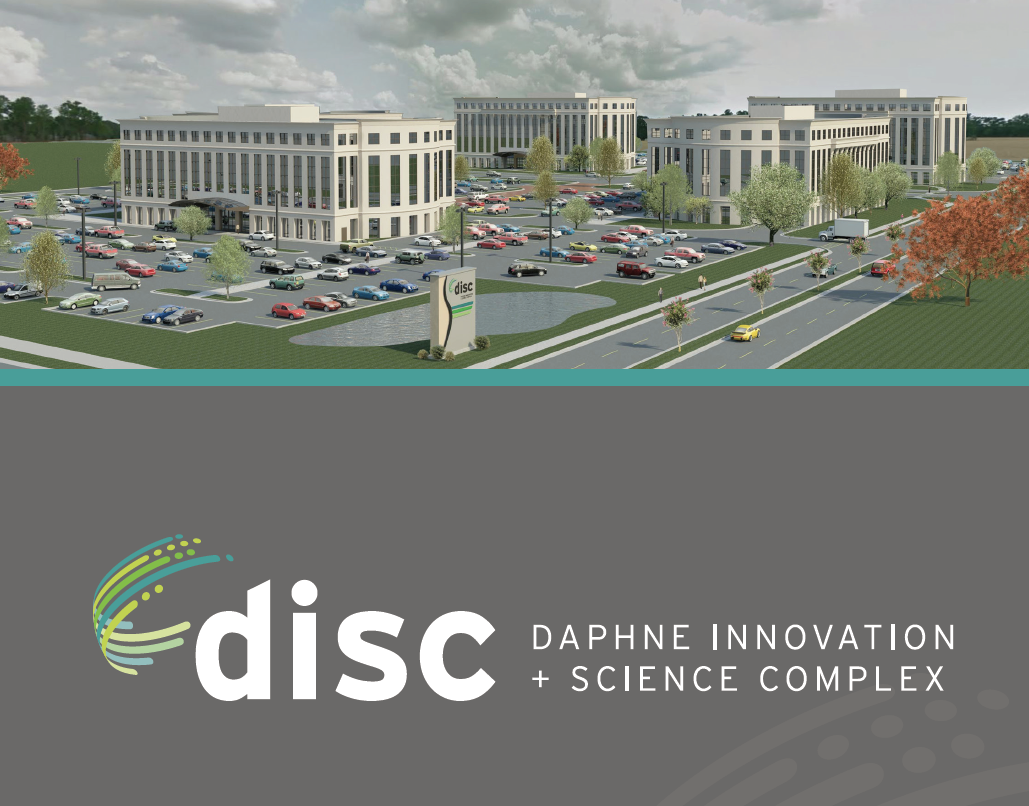 Daphne Innovation + Science Complex
The Daphne Innovation + Science Complex, or DISC, is a seventy-five-acre master-planned campus for Class A office and research space that is intentionally focused toward the recruitment of technology, professional services, and corporate office operations. The project has been designed to foster the creation of high-wage, professional, and technical jobs for Baldwin County and provide much-needed office space in our county. Build-to-suit opportunities are available for companies seeking office space in our market.
Learn More

Hatch Fairhope
The University of Alabama, the City of Fairhope and the Baldwin Community and Economic Development Foundation have partnered to create Hatch, a business resource hub for technology-based entrepreneurs in Baldwin County. Hatch provides Baldwin County's new and existing startups with a place to learn and grow. This partnership is fostering local entrepreneurial culture, developing an entrepreneurial resource ecosystem, and linking the resources of The University of Alabama to emerging tech companies in Baldwin County.
Learn More